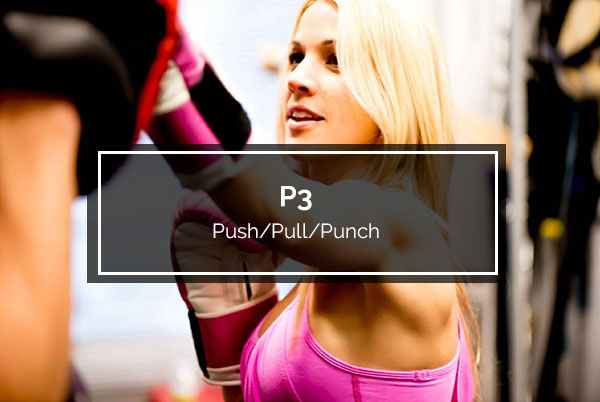 PUSH PULL PUNCH
This class utilizes the Ultraslide, TRX, and boxing bag to work all dimensions of the body.
In life we usually overload the front, this class balances the body with the lateral work of the slide in combination with the push and pull to work the back of the body!
Can you say hamstrings?
INNERGY 45
This class is an interval hybrid class that combines strength and cardio exercises.
The cardio exercises will keep your heart rate up during your recovery and strength phases of the workout!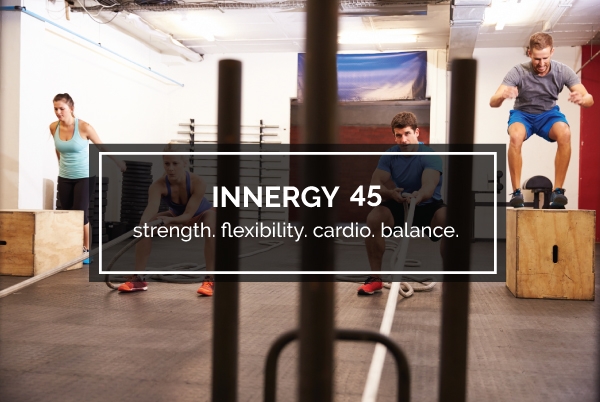 Wear comfortable clothes with tennis shoes to prepare for a high innergy workout!
Please arrive early to class to ensure you can find parking and set up your heart rate monitor!