ONE ON ONE TRAINING
Innergy training is ideal for clients seeking to look and feel their best.  We specialize in weight loss, flexibility and rehab from old injuries by balancing out your body. The benefit of one on one training is your program and time will be 100% focused on your needs, desires and abilities.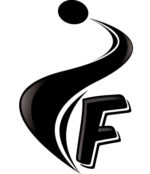 "IF" WEIGHT LOSS PROGRAM
Want to look your best for a wedding, vacation or another special event? Our "IF" weight loss program is perfect to shed pounds and inches and have you looking your absolute best.
Our program offers 6, 12, and 18-week increments to give you the flexibility to achieve your weight loss goals. The program consists of small group training with a private trainer leading you through weekly measurements and weigh-ins.  You will have three weekly training sessions and a one-hour small group skype meeting to discuss your weekly meal preparation and progress. Don't think you have to get in shape to come to Innergy, we are not a big gym we are a private boutique Training Studio and designed to cater to your needs.
IF you burn an extra 500 calories a day = 6lbs in 6 weeks loss
IF you eat HEALTHY foods that are 500 calories less a day = 6lbs in 6 weeks loss
IF you follow our program you could easily and safely lose 12lbs in 6 weeks!